Tuna Steak with Avocado and Cilantro Marinade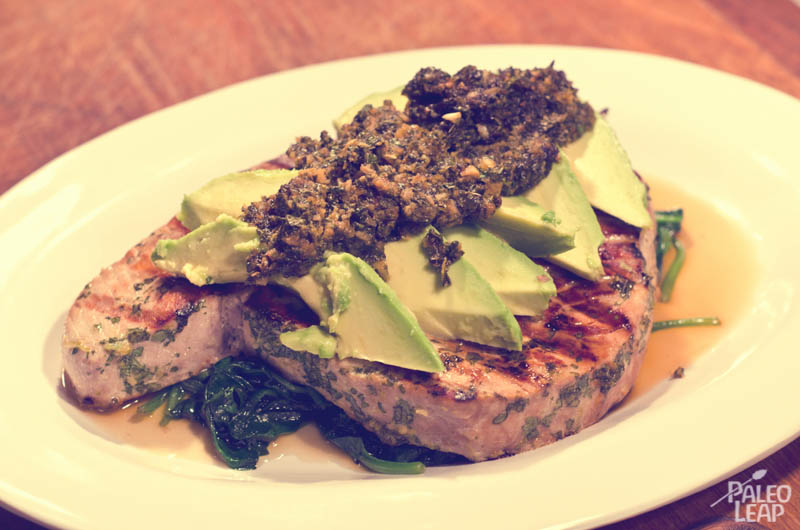 The classic combination of tuna, steak and avocado. It has folic acid, protein, selenium and Vitamins.
Prep Time: 2 hours
Cooking Time: 20 minutes
Serves: 4
Ingredients
• 1 tuna steak
• 2 cloves garlic, minced;
• juice and zest of 1 lime;
• 4 cups fresh spinach
• 1 tsp ginger, minced;
• ½ avocado, sliced;
• Sea salt to taste
• ½ cup cilantro, finely chopped;
• 3 tbsp coconut oil
• freshly ground black pepper to taste
Directions
1. Combine the ginger, cilantro, lime zest, lime juice, pepper, oil, garlic and salt into a bowl.
2. Marinade the tuna into the mixture and refrigerate for 2 hours.
3. Preheat the grill and then take the tuna out of the refrigerate.
4. Grill for 4 minutes and keep in a place where they stay hot.
5. Cook the spinach for only 3 minutes with coconut oil.
6. Season with salt and pepper and transfer to a plate.
7. In another pan pour the remaining marinated juice and make it thickened.
8. Serve the tuna with the spinach on top. Pour the thickened juice on top.